MarsLab-CT/VT
Download leaflet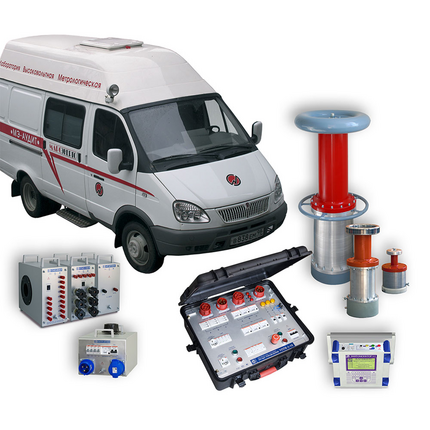 High-voltage metrological mobile lab rated at 6÷330 kV, 50 A ÷ 5 kA
NATIONAL REGISTRY N: 37652-08
DESCRIPTION:
Purpose
Testing of instrument voltage transformers (VTs) rated from 6 to 330 kV
Testing of instrument current transformers (CTs) up to 5 kA or up to 30 kA
Testing of electric energy meters
Testing of channels within automatic metering and billing systems
CT and VT burden measurements
Determining voltage drops in secondary circuits of VTs
Determining basic power quality parameters (PQP), as defined by IEC 61000-4-30
MarsLab-CT/VT can contain the following sets:
CT test kit
VT test kit up to 10 kV (HTCS)
VT test kit up to 330 kV (HSCS)
Test kit for electric energy meters and power quality analyzers
Design
MarsLab-CT/VT equipment consists of individual units on frames, each enclosed in its protective plastic cabinet.
Design advantages:
The units are designed for transportation in the equipment bay of a vehicle
The units can be easily taken from the vehicle and connected for testing (two persons can cope with the task)
Note! We offer various training programmes for users of Mars-Energo instruments and software.
Components and accessories: